The following images are political style cartoons, mocking nationalism, fascism, or communism. They are intentionally drawn in the pedantic and high-contrast style of propaganda images from the Soviet Union. The rigid use of geometry and symmetry is an intentional effect.
.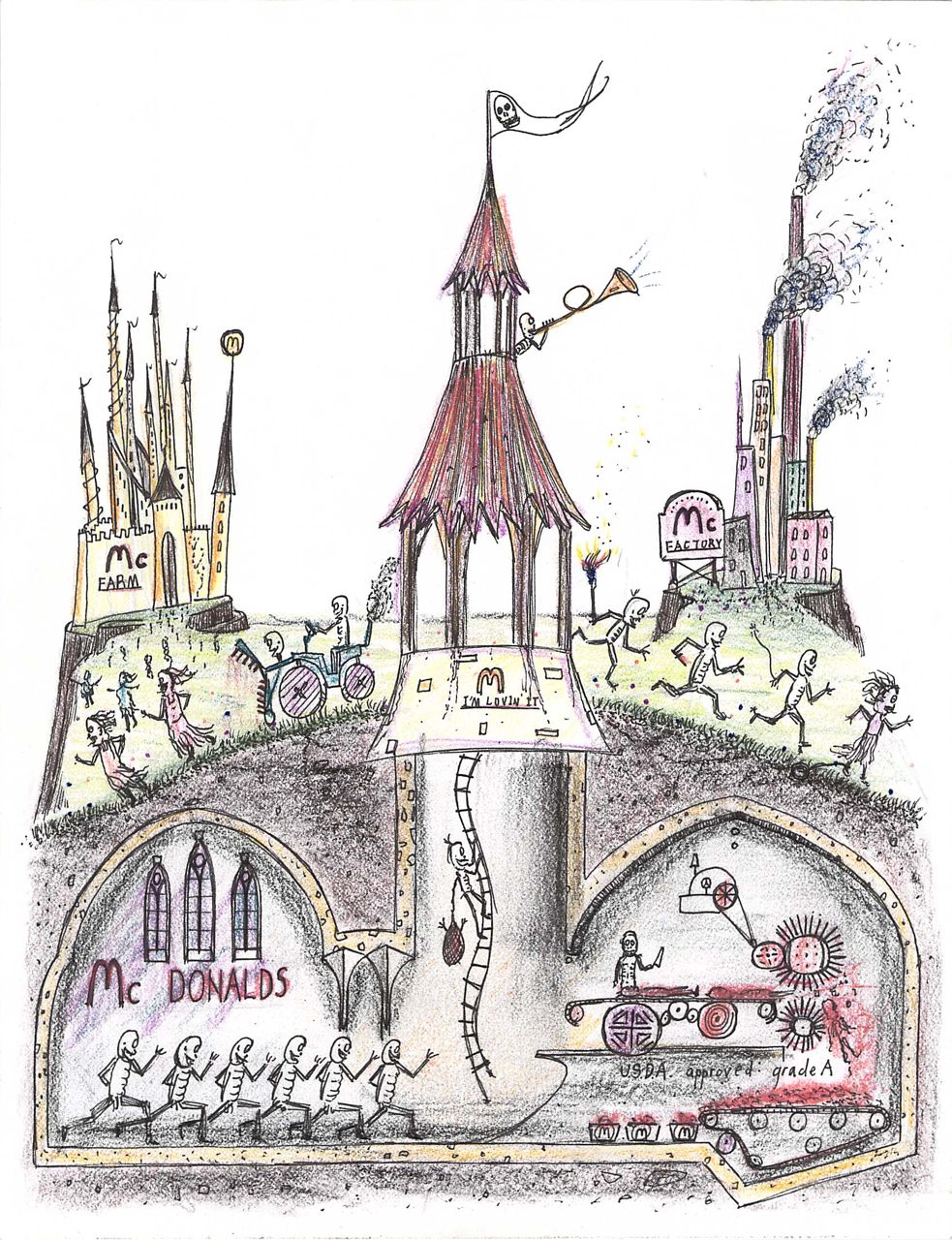 McDonald's Fast Food Slaughter Machine. This image is inspired by H.G. Wells 1895 book The Time Machine. The world above is a peaceful garden. Monsters live in the world below; they emerge only at night with their nasty machines to harvest people for "USDA approved grade A" burger patties.
.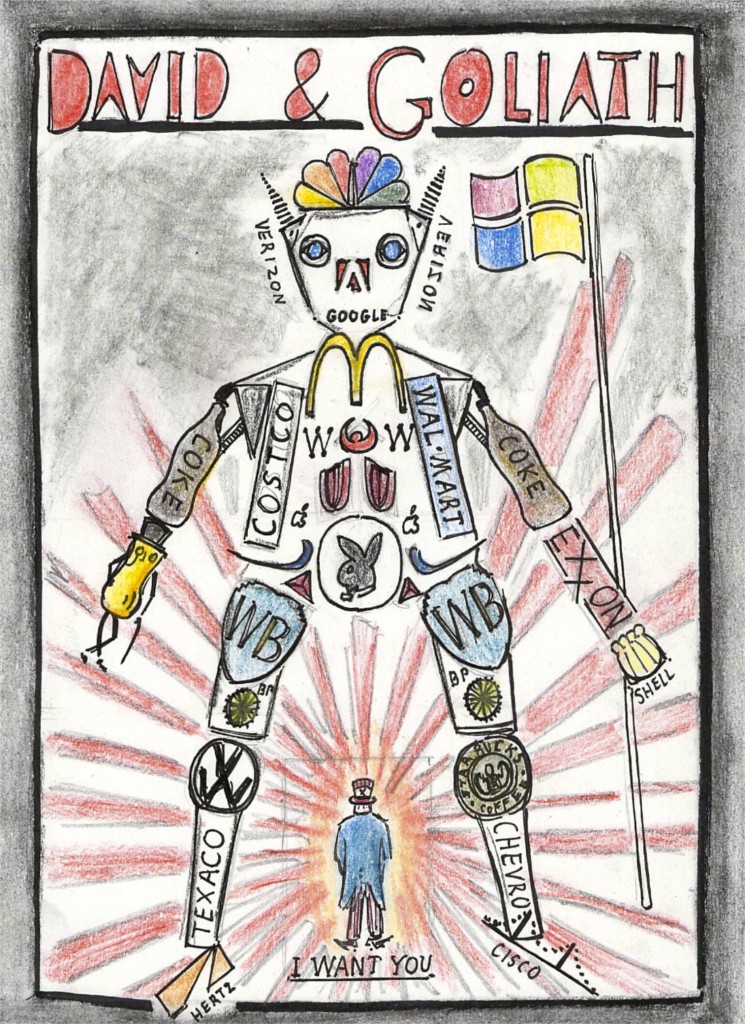 A Goliath made of corporate logos fights a tiny David dressed as Uncle Sam.