As a native of Newark, New Jersey, Myles grew up in an urban environment with vacant lots, empty skyscrapers, hundreds of acres of surface parking, and the mixed legacy of urban renewal. In an environment shaped by race, politics, and the memory of Newark's 1967 civil unrest, Myles gravitated toward architecture as a lens through which to examine history. In some form or another, all of his work reflects Winston Churchill's observation that "we shape our buildings and afterwards our buildings shape us."
Myles now researches the history and planning of cities. He has a keen interest in the urban and architectural history of the New York metropolitan region, as well as topics in urban history more broadly. He is interested in how politics, race, and culture are imprinted on the form of the built and urban environment. Through writing, art, digital humanities, and community engagement, he aims to introduce new audiences to urban history.
Myles studied architectural and urban history with urban historian Kenneth T. Jackson as a Columbia University undergraduate. He wrote his senior thesis with historian Stephen Murray about the origins of Gothic at the Church of St. Denis near Paris. As a visiting student at the University of Oxford, he researched medieval history and Amiens Cathedral. For his University of Cambridge Master's thesis, he examined the history of incarceration and Eastern State Penitentiary. He is currently a PhD student at the University of Michigan's Taubman College of Architecture and Urban Planning. His PhD research will examine the history of suburban sprawl with a particular focus on the New York region, Detroit, and other cities in the American Northeast.
Name in Chinese: 张之远
Favorite book: Crabgrass Frontier: The Suburbanization of the United States
Favorite poem: Crossing Brooklyn Ferry by Walt Whitman
Favorite architect: Michael Graves
Favorite color: Pantone 292

.
---
.
.
MYLES IN THE NEWS



.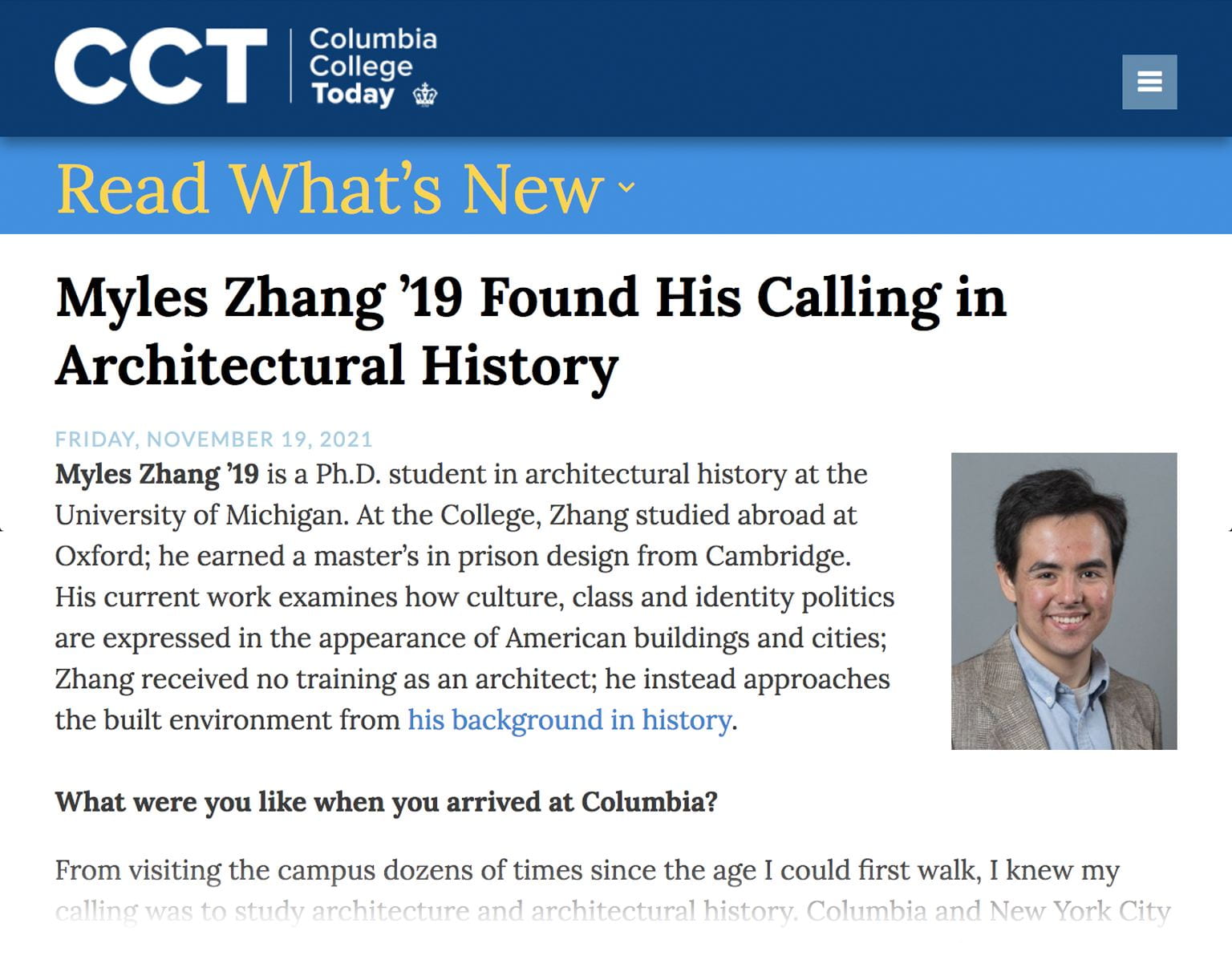 November 2021
.
.
.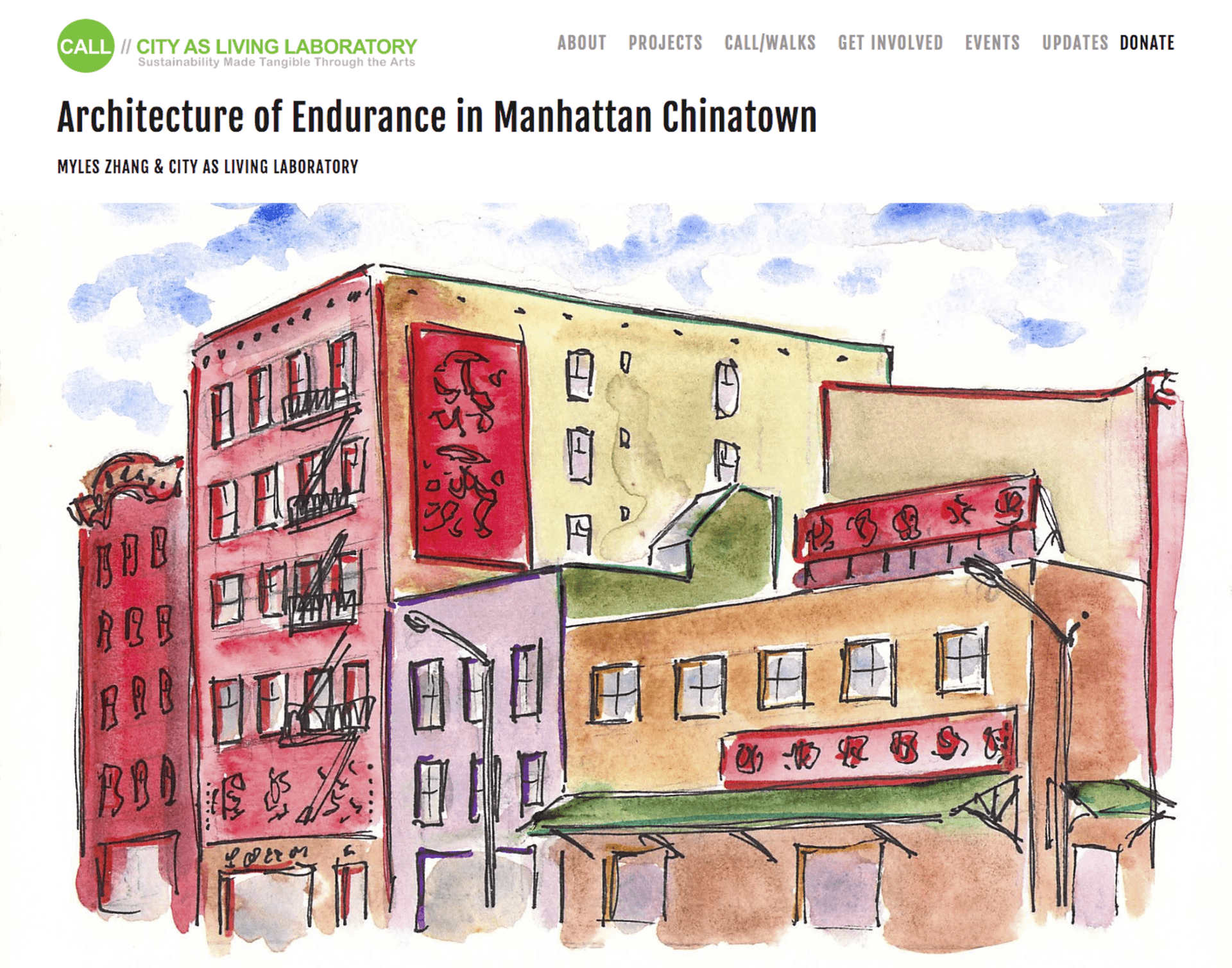 May 2021 for the Municipal Art Society
.
.
.

December 2020
.
.

September 2019
October 2019
July 2020
.
.
.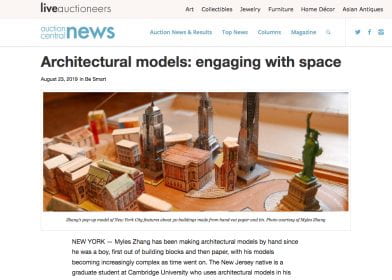 August 2019
.
.
.
May 2019
.
.
.
March 2019
.
.
.
March 2019
.
.
.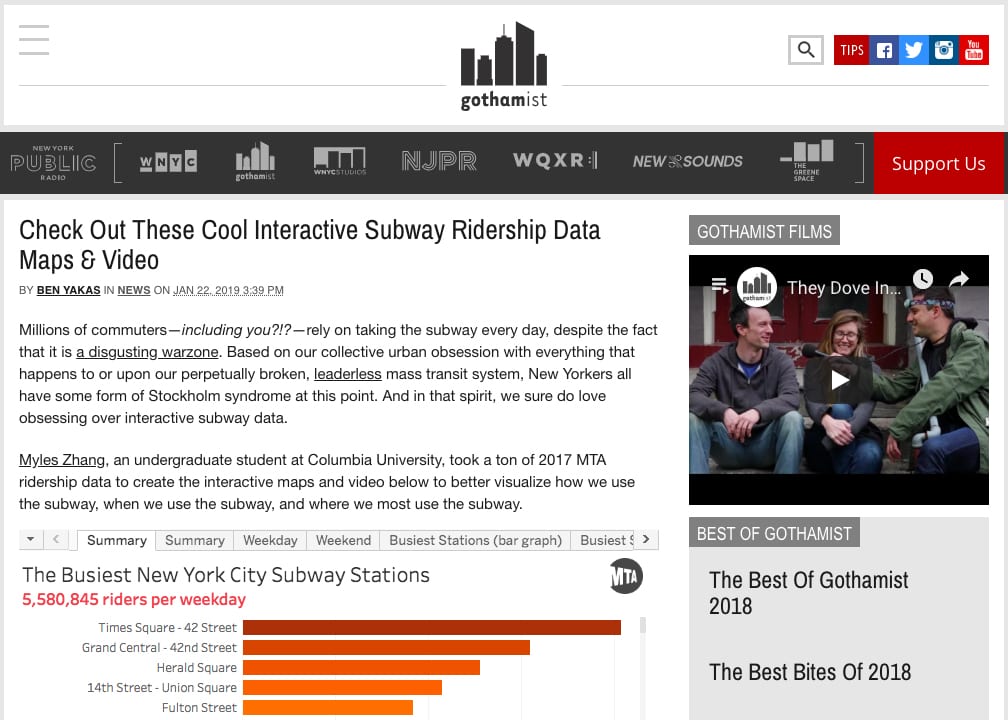 January 2019
.
.
.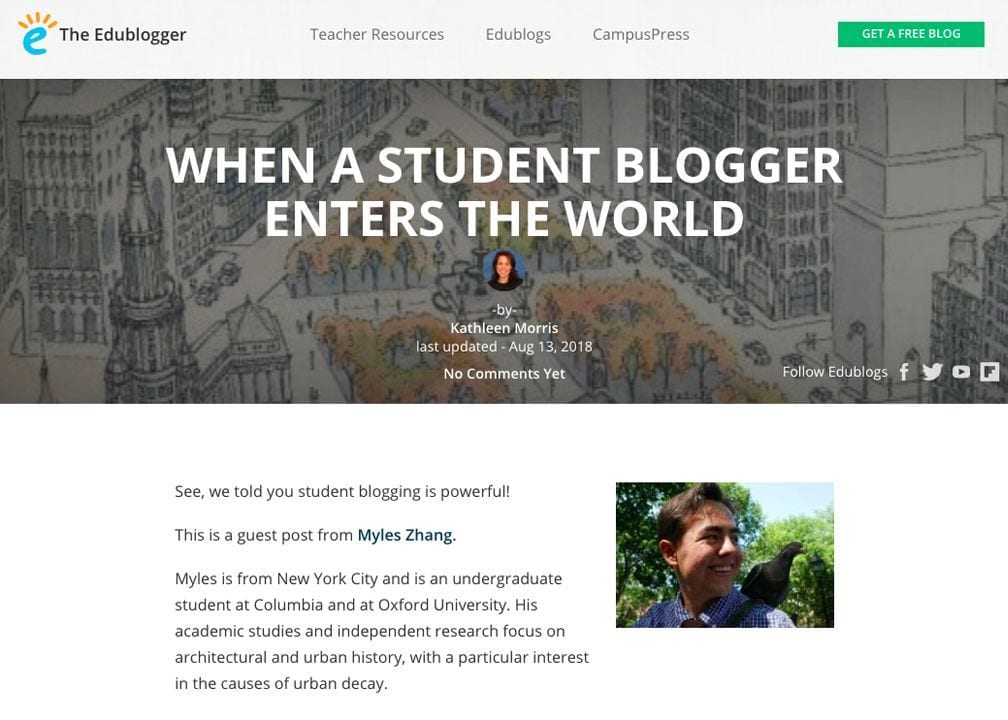 August 2018
.
.
.
March 2018
.
.
.
April 2017
.
.
.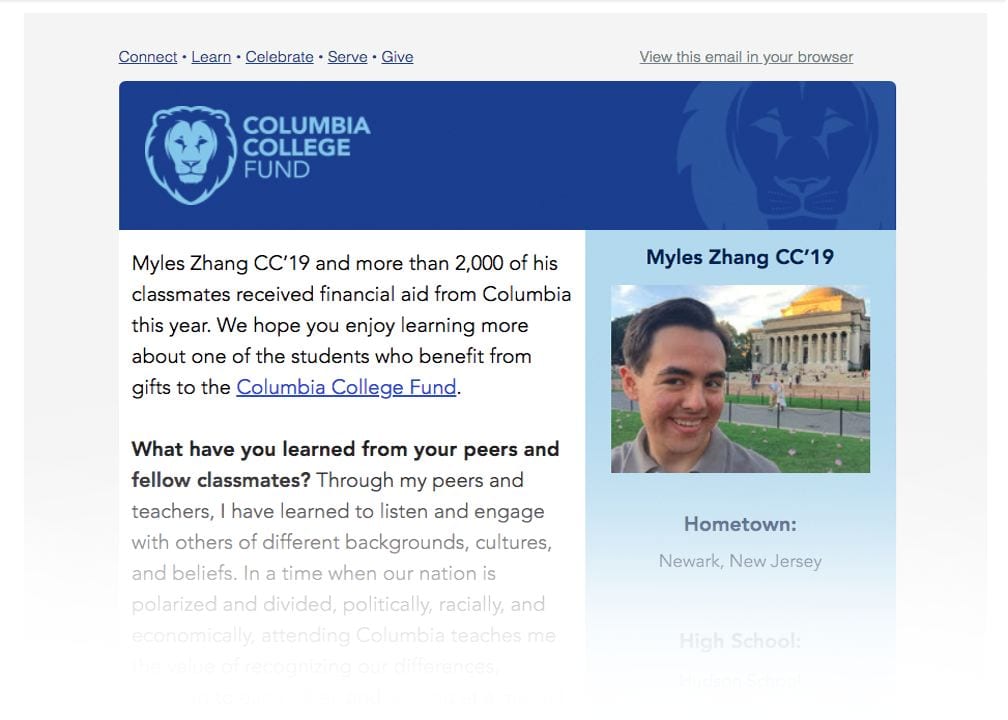 February 2017
.
.
.
September 2016
.
.
.
April 2016
.
.
.