.
I constructed this model to remember the six formative years I spent at The Hudson School in Hoboken, NJ. The model shows the Hudson School, the neighboring church and rectory, the adjacent tenement house, and the proposed 22,500 square foot addition.
.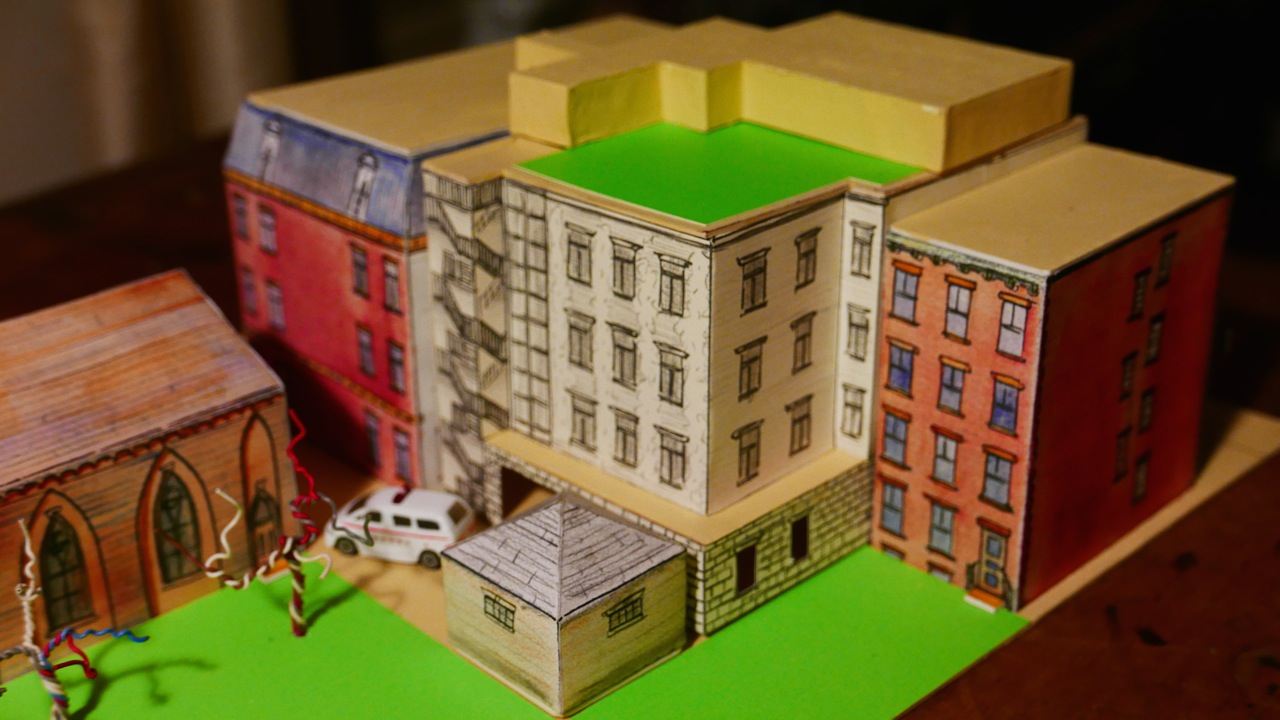 .
The model is made of paper folded like origami sheets. Each building is made from a single piece of paper that is colored with ink, painted, cut-out, folded, and then glued together. The trees are made from telephone wire bundled and twisted together to resemble branches. The proposed addition (in white unpainted paper) slides in and out of the model to show what the school will look like before and after the construction.
I created two versions of this model, one copy which I kept for myself and a second that I donated to the school.
.