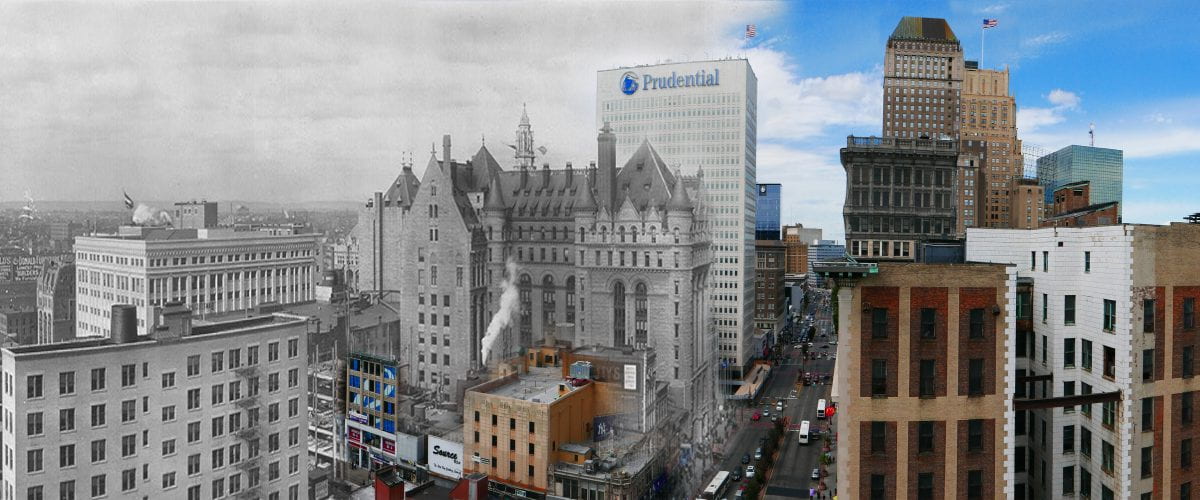 Click to launch interactive mapping experience.
.
Newark Changing is a first-of-its-kind visual encyclopedia of 2,400 photo comparisons of almost every street corner​​​, home, and building ​​demolished by urban renewal and the social forces behind urban decay.​ Through an interactive and text-searchable historic map, any visitor can travel in time to explore their street and their building as it appeared in the period 1959-68 vs. today. Thousands of old street photos are brought to life with contemporary 360-degree panoramic photos of the same street scenes today, taken from identical camera angles to the old photos. This is the most extensive collection of photo comparisons past and present ever assembled for any American city.
Newark Changing reveals the scale and devastation of urban renewal, not from the aerial perspective of the city planner's map but from the human perspective of the street corner and neighborhood. Tens of thousands of individual streets, homes, apartments, churches, and Jewish, Black, and Italian-owned businesses in Newark were "redlined" in the 1930s and deprived of investment. Most of these neighborhoods today have been bulldozed for interstate highways, universities, hospitals, and corporate investments in real estate. Billions in taxpayer money (adjusted for today's value with inflation) was spent in the period 1945 to 1967 to demolish at least 10,000 buildings, displacing 50,000 people, 65-77% of whom were Black. At the same time, the migration of people and jobs away from urban centers deprived cities like Newark of the industrial employment base they once had. Decades after the 1967 rebellion, Newark still struggles to confront and overcome decades of harm inflicted on the city by de-industrialization and population loss to the suburbs.
Street scenes can be browsed by interactive map, by neighborhood, by subject, by street, or by the public institution responsible for demolition. Visitors can thus travel in time to explore today's empty fields, parking lots, and desolate streetscapes for the vibrant neighborhoods they were before the automobile age.