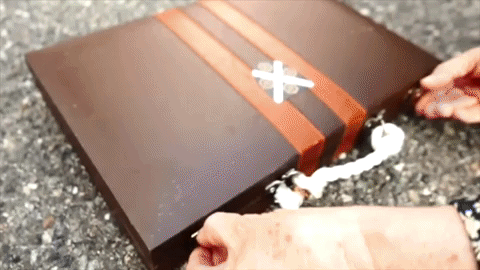 .
.
This is a paper architectural model of the University of Oxford. The model folds out of a re-purposed, antique leather box measuring 7 by 14 inches with a depth of only 1.5 inches.
One half of the model features the historic university buildings: The Radcliffe Camera, Bodleian Library, Sheldonian Theatre, Church of Saint Virgin the Mary, and the Clarendon Building. The other half features the campus of Saint Catherine's College.
This model is made from paper cutouts, measured and folded to form the shape of various buildings. Below is the image of one of these cutouts before assembly, and the groundplan of the campus before the paper buildings were mounted on cardboard.
.
.
This model in a suitcase will be a souvenir of my study abroad experience. Below is a view of this model with my hand for scale. Attaining this amount of precision in so small a model is difficult, but it is possible. This model represents about two weeks (or 100 hours) labor.
.
.