Written with Stephen Murray, medieval historian at Columbia University
This is my Columbia University senior thesis in the History & Theory of Architecture. This work expands on my films about Amiens Cathedral, published here.
Abstract
Around the year 1140 CE, a new style of architecture and way of thinking about how to construct buildings developed in Northern France. This way of building soon spread across Europe, seeding cathedrals, monasteries, abbeys, and churches wherever masons traveled. Centuries later – long after masons ceased building in this style – Renaissance architectural theorists began calling this style the "Gothic."
The one church traditionally associated with this 1140s stylistic shift from the earlier Romanesque style to the newer Gothic style is a small building just north of Paris: the Abbey Church of S-Denis. However, although the popular narrative of architectural history assumes this building to be the world's first Gothic building, little structural evidence to this effect survives. This thesis follows two strains of inquiry: 1) why this church is associated with the origins of Gothic and 2) how surviving fragments of the 1140s S-Denis fail to support claims of the structure's primacy.
Why does this matter? S-Denis reveals a tendency to tell history – particularly architectural history – in terms of individual structures when, in fact, the origins of the Gothic style might be more complex. By abandoning a Paris and S-Denis centric origins story, we might be able to better appreciate the diverse array of local sources from which medieval masons found inspiration to build.
.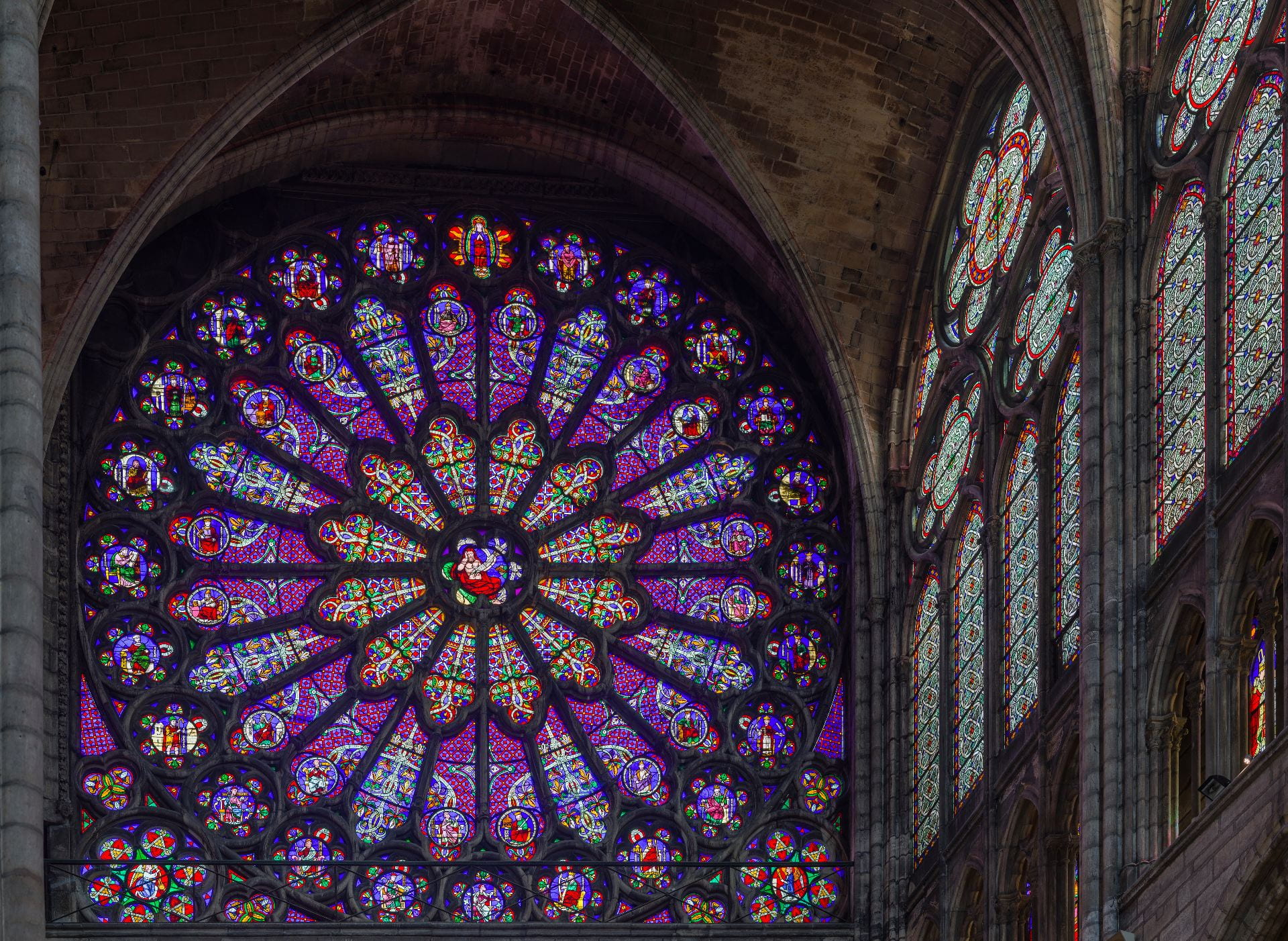 .