.
.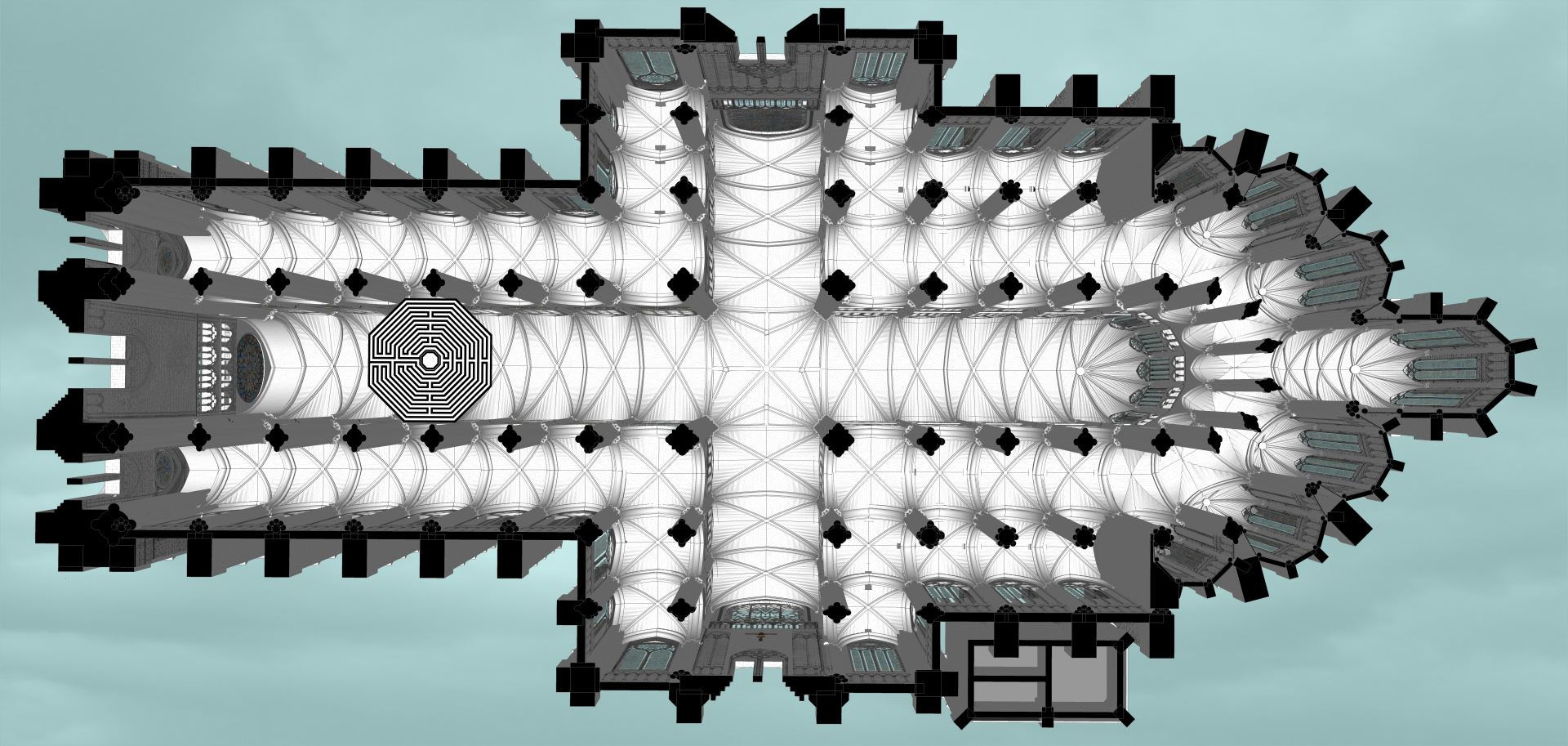 .
| | |
| --- | --- |
| Cross Section of Choir | Cross Section from the Southeast Side of Cathedral |
.
.
.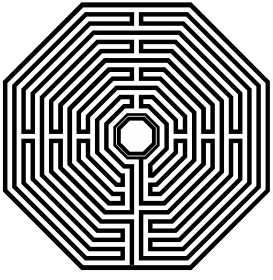 Research Abstract
.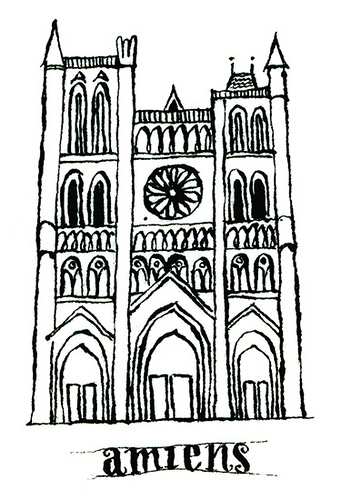 As the apotheosis of Gothic architecture built during the 13th century, Amiens Cathedral is a dynamic and living structure. As the ninth largest Gothic cathedral in the world and one built in relatively short span of time, Amiens Cathedral exhibits remarkable stylistic unity throughout. Alongside the Parthenon, Amiens is taught each semester to several hundred students in Art Humanities. This has been a course required since 1947 of all undergraduate students in Columbia University's Core Curriculum. This cathedral and the animations I created are currently used in classroom instruction of 1,300 students per year.
My objective is to recreate Amiens Cathedral as it appeared in the 15th century. My method is to build an accurate computer model of the entire cathedral, accurate to the inch, photo-realistic, and fully interactive. My hope is to find new and creative ways to engage students and visitors with this work of architecture.
The final video sequence is in two parts. One, a three minute construction sequence of the cathedral's erection between 1220 and 15th century, which has been viewed over 30,000 times on YouTube. Two, an eight minute fly-through of the finished work of art. Viewers approach the cathedral through the narrow medieval city streets and circumnavigate the exterior from bird's eye and ground level. Viewers then enter the cathedral and are guided through the complex interior spaces. This trilogy is complemented by historically appropriate music from 13th century French composer, Pérotin and 15th century composer Josquin des Prés, who is incidentally also featured on the Music Humanities component of Columbia's Core Curriculum.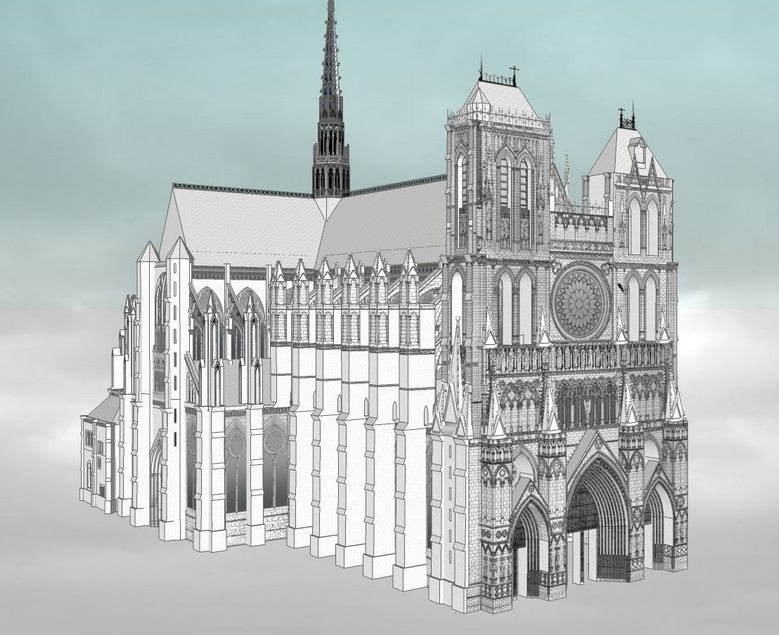 Amiens has undergone significant revisions and the destruction of almost all its original stained glass windows and large parts of its nave. Through digital modeling, it is possible to restore the structure to its idealized appearance as its initial architect intended. Through video, we can recreate and expand the intended audience of this building, recreating digitally the experience of pilgrimage.
A building is dynamically experienced as a sequence of sights and rooms. A research text about such a building, however, can only capture a limited amount of a structure. Photography, computer simulations, and film are, by comparison, dynamic and sometimes stronger mediums to communicate the visual and engineering complexity of a building. This project seeks to capture that dynamism through a visual, auditory, and user interactive product.
Students can download this model and freely edit, revise, and explore from their personal computer. Over 3,000 students and scholars have downloaded and 3d printed this model, which was used by students at Reading University (UK) to study acoustic archaeology and various student around the world in architecture studio classes. This model of Amiens Cathedral is built with free computer modeling software called Sketchup. Sketchup has a wide range of drawing applications, architecture, interior design, and civil engineering. And, for computer modeling software, it is easy to use. With just a few commands, such as draw, pull, animate, and toggle, students and teachers unfamiliar with the program can build their own models in minutes.
Watch the two films below, followed by links to explore this model in virtual reality. I am further expanding upon this work for my senior thesis and by building computer models for Columbia's Media Center for Art History. I have also created computer simulations for the Eiffel Tower's construction sequence and of a small parish church in Burford, England.
This project would be impossible without the invaluable and expert guidance of my faculty mentor and medievalist Stephen Murray, who taught me in the Fall 2016 Bridge Seminar Life of a Cathedral. This project is also featured here on Columbia University's website. My video lecture about how I created these animation is published here. This model is based on measured architectural plans from Stephen Murray in 1990 (link) and Georges Durand in 1901-03 (link).

.
.
.
.
.
.
Part One
Amiens Cathedral: A Guided tour
.
.
A guided tour of Amiens with music composed by Perotin: Viderunt Omnes, most likely composed in 1198, twenty-two years before construction started on Amiens. Viewers approach the cathedral from the west, as pilgrims would have in the Middle Ages. Viewers then circle above and through the complex system of flying buttresses that support the cathedral. The animation finishes by visualizing the cathedral from below the foundations in an abstract fashion. Starting from the concrete ground-level view of the pilgrim, the animation becomes increasingly abstract.

.
.
.
.
.
.
Part Two
Amiens Cathedral: Construction Sequence
.
.
The construction sequence of Amiens Cathedral with music by Pérotin: Beata Viscera written circa 1200. A text from Stephen Murray is transcribed below:

c.1220
c.1225
c.1235
c.1245
c.1255
c.1265
.

1220-c1225
Master Robert de Luzarches began work on the foundations
and lower wall. He may have been assisted by Thomas de Cormont

1225-30
Master Robert de Luzarches and Thomas de Cormont constructed the south nave aisle
rapidly to provide space for liturgical celebrations

1230-1235
Master Robert de Luzarches and Thomas de Cormont built the north nave aisle
soon afterwards

1240s-c1250
Master Thomas de Cormont constructed the upper nave
and belfries of western towers

c1250
Master Thomas de Cormont died having completed the upper nave,
begun the upper transept and laid out the lower choir

1250s-1260s
Master Renaud de Cormont completed the upper transept and upper choir. The axial
window of the choir clerestory was installed in 1269

1280s-c1310
Main roof installed from east to west

1360s-c1400
Construction of west towers

1528
Old steeple destroyed by lightning; construction of the grand clocher doré
completed c1533
.
.
.
.
.
.
Part Three
Amiens Cathedral: In Cross Section
.
.
The third video is the most abstract in the trilogy. Here, I juxtaposed interior and exterior views of the cathedral, exploring the relationship between interior and exterior spaces. The sequence opens and closes with an abstract cross section of the cathedral from below. Music is by Josquin des Prés: Mille Regretz.

.
.
.
.
.
.
.
.
.
| | |
| --- | --- |
| Section from South Façade of Cathedral | Section from Above |
.
.
.
.
.
.
.
.
.
The Cathedral from your Computer
An Interactive Animated Glossary of Amiens Cathedral
.
In addition to viewing digital cathedral in film, visitors can explore the cathedral for themselves in virtual reality.
Here is a model of a single bay of the nave of Amiens Cathedral, with labyrinth below. I imported actual images and textures into the model to create a photo-realistic effect. Click on individual numbers to see the names of the corresponding components of a medieval cathedral. Or orbit around this model to view from different angles. To learn more about this animated glossary of Amiens Cathedral, click here.

Please be patient while this model loads. Click and drag mouse to navigate around structure. Shift click to pan. Click the cube icon on the lower left hand corner of window to view in full screen. If you are on your tablet or smart phone, click the optical icon to view this model in virtual reality.

Interactive Model of the Exterior of Amiens Cathedral

.
I have uploaded just the exterior of Amiens for online viewers. Unfortunately, due to file size, it is not possible to view the entire model online. But, it is possible, to download this model to one's computer and then edit in greater detail. Please be patient while this model loads.
.
.
.
.
.
.
| | |
| --- | --- |
| Section of the Nave Roof | Section of West Façade |
.
.
.
.
.
.
.
.
.
The Exterior Sequence
.
Below are a few film stills taken from the animation sequence of Amiens Cathedral's exterior. Hover over image to display caption. Click thumbnail to view high resolution image in gallery.
We enter the city of Amiens from the east and pass through the medieval city gates.
As we wind through narrow alleys, as pilgrims do, the cathedral peers over at us from above.
As we approach, the cathedral's imposing mass comes into full view. We are presented with the West Façade, nearly 120 feet wide and 200 feet high.
West Façade
West Façade
We now circle the cathedral. North Transept and Fâcade.
The Choir and Apse
North Transept and Entrance
The Treasury Below and Choir Above
Apse and Hemicycle
South Façade and Transept
The Buttresses
Spire
An Architectural Marvel
.
.
.
.
.
.
.
.
.
.
.
.
.
.
.
.
.
.
The Interior Sequence
.
Film stills of Amien's interior. Hover over image to display caption. Click thumbnail to view full size in gallery. Gallery is organized linearly to evoke the sequence of walking through the interior spaces.
View of Choir from the Crossing
View of Choir from the Nave.
Choir Hemicycle
Triforium level of choir
North Transept
South Transept and South Side of Nave
View from Crossing, down the Nave and towards the West Façade.
North Aisle of Nave
North Aisle of Nave
Radiating Chapels of the Apse

Clerestory-level Stained Glass Windows of the Nave
Clerestory-level Stained Glass Windows of the Choir
Triforium-level Bar Tracery of the Nave
Triforium-level Bar Tracery of the Choir
View of the System of Joists and Beams in the Forêt
.
.
.
.
.
.
.
.
.
Dynamic Angles
.
Computer modeling allows one to explore angles of view not possible in reality. Of particular beauty are the view of Amiens from below. With the layers of earth and foundation removed, one looks up the grid of vaults and the forest of columns. The view is simultaneously a plan of the cathedral and a worm's eye view, simultaneously of a real cathedral and an imagined world.
.
.
.
Cross Sections
.
.
Development of the Gothic Cathedral: An Evolution
.
Amiens is at an apex in the development of Gothic cathedrals. The earliest cathedrals were modeled after Roman basilicas with two narrow aisles on either side of a long, rectangular open space spanned with wood trusses. This is best exemplified in the plan of Old Saint Peter's Basilica in Rome. Later Gothic cathedrals in following centuries modified this simple model. The dimensions and height of the cathedral grew, alongside the complexity of its vaults, columns, and ornaments. In short, the form and floor plan of the medieval cathedral evolved in response to changes in the use of the church and the rituals of the Mass.
Below are two animated videos illustrating the evolution of the Gothic cathedral: In cross section at left and in plan at right.
.
| | |
| --- | --- |
| Development of a cathedral nave from Early Christian to High Gothic. A process of evolution and synthesis. | Development of the cathedral floor-plan over 1,000 years. Animation courtesy of Columbia University. |
.
.
.
.
.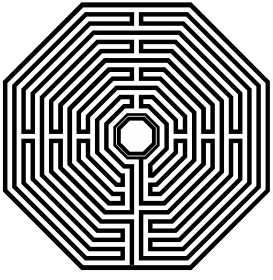 Many Thanks
This project would not have been possible without the generous help and expertise of Professor Stephen Murray at Columbia University's Department of Art History & Archaeology. I am also indebted to Center for Career Education for funding this project through its Work Exemption Program. This project was inspired by a similar video trilogy from the 1990s about Amiens Cathedral: Revelations.

.
.
.