Chinatown's Public Realm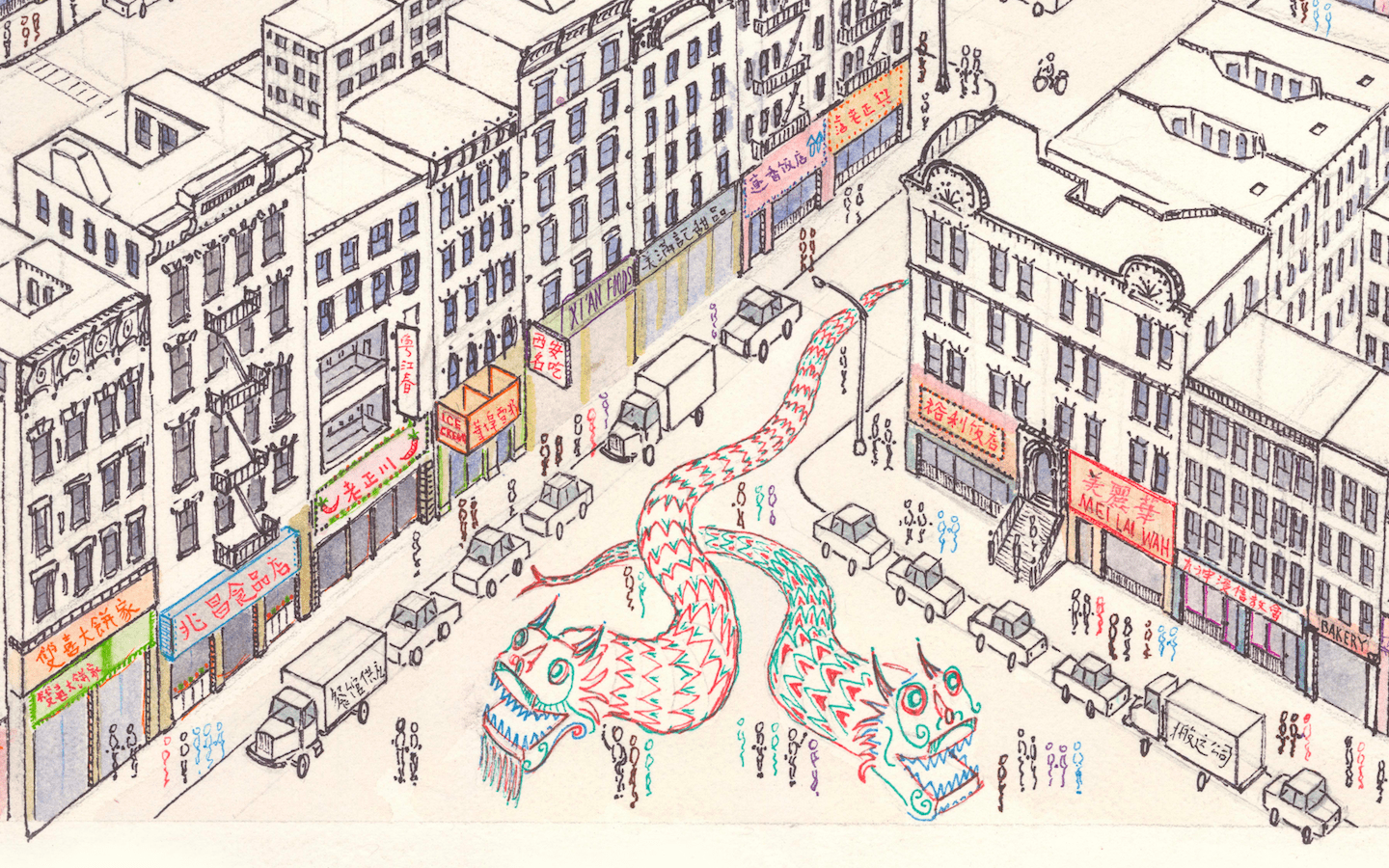 Along Mott Street, boxes of fruits and vegetables from the US, Latin America, and China flow from the private open storefronts and onto the public sidewalks and curbs. Forklifts navigate around crates and delivery trucks as vendors, residents, tourists, and shoppers–from regional Asian restaurant owners to West-African immigrants–animate the narrow walkways. After business hours, private produce stands become public places to sit, chat, people-watch, or nap as a sidewalk masseuse sets up two chairs on the public sidewalk to provide his private services.
Away from the commercial corridors, teenagers sit in circles sipping on bubble tea on the Pace High School track while senior citizens slap playing cards on a makeshift table along the track perimeter. Inside the Chinese Consolidated Benevolent Association, teachers begin their Chinese language class while protesters in Columbus Park call for ending violence against Asian Americans.
In creating this map, we hope to stimulate conversations about how public space can be better used, designed, managed, and reimagined: to inspire action in shaping a more resilient and inclusive public realm.
Process
This map illustrates the public/private uses/spaces of Manhattan Chinatown's pedestrian life. The map is divided into two sections: the upper depicts public spaces, and the lower section private spaces. From left to right are a spectrum of private to public uses.
In consultation with Chinatown residents and based on a series of walking tours and community forums, we developed the themes and activities shown on this map. We were inspired from reading Jane Jacobs and Michael Sorkin's descriptions of street life and the delicate balance of public vs. private uses that play out on the city sidewalks. We hope this map will be a classroom and community resource to equip the public with a language and questions to interrogate their own built environments.
Below are scenes from a community event we held in summer 2021. Chinatown residents were invited to annotate an early draft of our map with their experiences and memories of the community.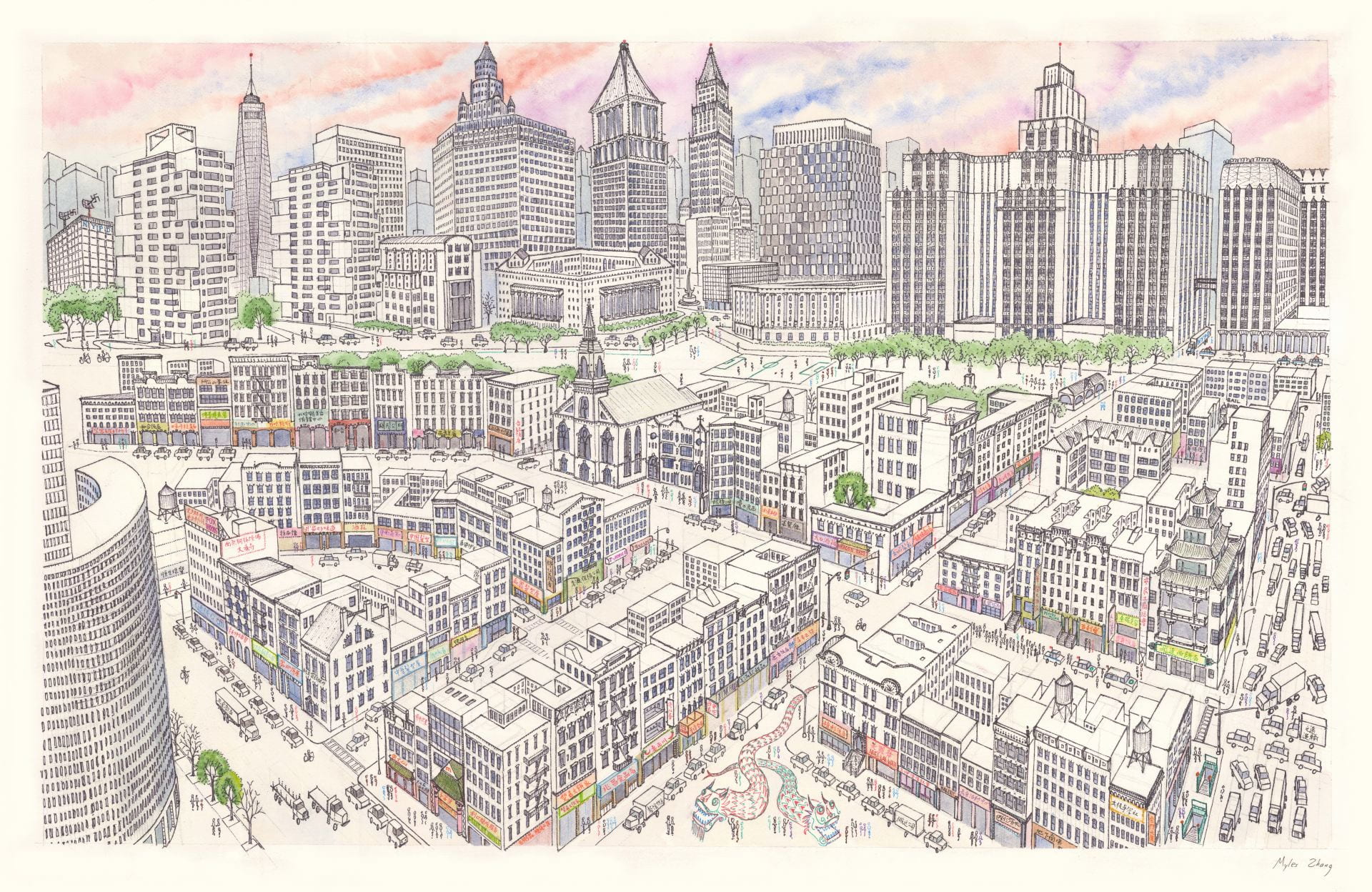 Chinese music: Feng Yang (The Flower Drum)
.