By Myles and Maia Zhang
.
In the past 60 years, my home city of Newark has lost 40% of its population and had nearly 50% of its buildings demolished. This urban decay represents both loss, of a more culturally vibrant past state that has decayed into the present, and hope, that something productive can emerge from this now empty land.
And yet, the timely and needed development of this land is prevented through a combination of failed government policy, economic downturns, conservative landowners, and inefficient enforcement of land use laws. As a result, hundreds of acres of land remain undeveloped and remain instead as vacant lots — there are more than 200 hectares of paved, surface parking lots in my neighborhood.
One of the largest of these lands was formerly an electric factory and has sat empty for nearly 40 years — 25 years as a decaying warehouse and 15 more years as wasteland filled with yellow crabgrass and decomposing trash. For five years, rusting demolition equipment and a towering pile of brick, steel, and construction debris moldered in the center of the lot — visible to the millions of commuters who pass this site yearly, watching day by day as the building gradually deteriorated into a wall of weeds.
Then our family decided to experiment with ways to bring a semblance of new life to this tired soil: a garden. But our proposal to cover this raw earth in spring flowers was denied by the site's owner. Undeterred, on a quiet weekend with few commuters passing by, we walked behind the barbed wire fence to silently sow under the smiling sun. The wondrous flower mixture danced out of the plastic seeder, humming a soothing rhythm. Thanks to more nourishing rain, hope germinated from the infant seeds. Soon, sprouts began popping up hesitantly. At first, the green shoots looked no different from the weeds, but with time they grew taller and flowers bloomed — clover, sunflowers, daisies, and queen anne's lace. Where once commuters walked pass, now they would stop and take photos of our work, with the city skyline rising in background.
Every June, the sanitation workers come with their oily machines and sweaty equipment to level the land of the flowers we secretly planted. With hatchets, they destroy the flowering fruits of our labor and re-expose the rubble strewn dirt. With chainsaws, they chop down the trees that sprout from the chain-link fence. And they leave the mauled flowers and trees strewn on the ground where they fall. Over the following weeks, the flowers and leaves dry in the hot sun and return to the dusty earth tones of the dirt from which they sprang. However, each new year, the flowers return more resilient than before, and with more numerous and larger blossoms. In earlier years, the seeds' return required our help and gentle watering. These days, they return unaided, attracting the occasional bird. And so the cycle repeats… "Where flowers bloom, so does hope."
.
Learn more about this project on GoFundMe.
Read more about Newark's urban decay.
This project was also featured in the Sine Theta magazine. Read here.
.
Westinghouse Demolition
.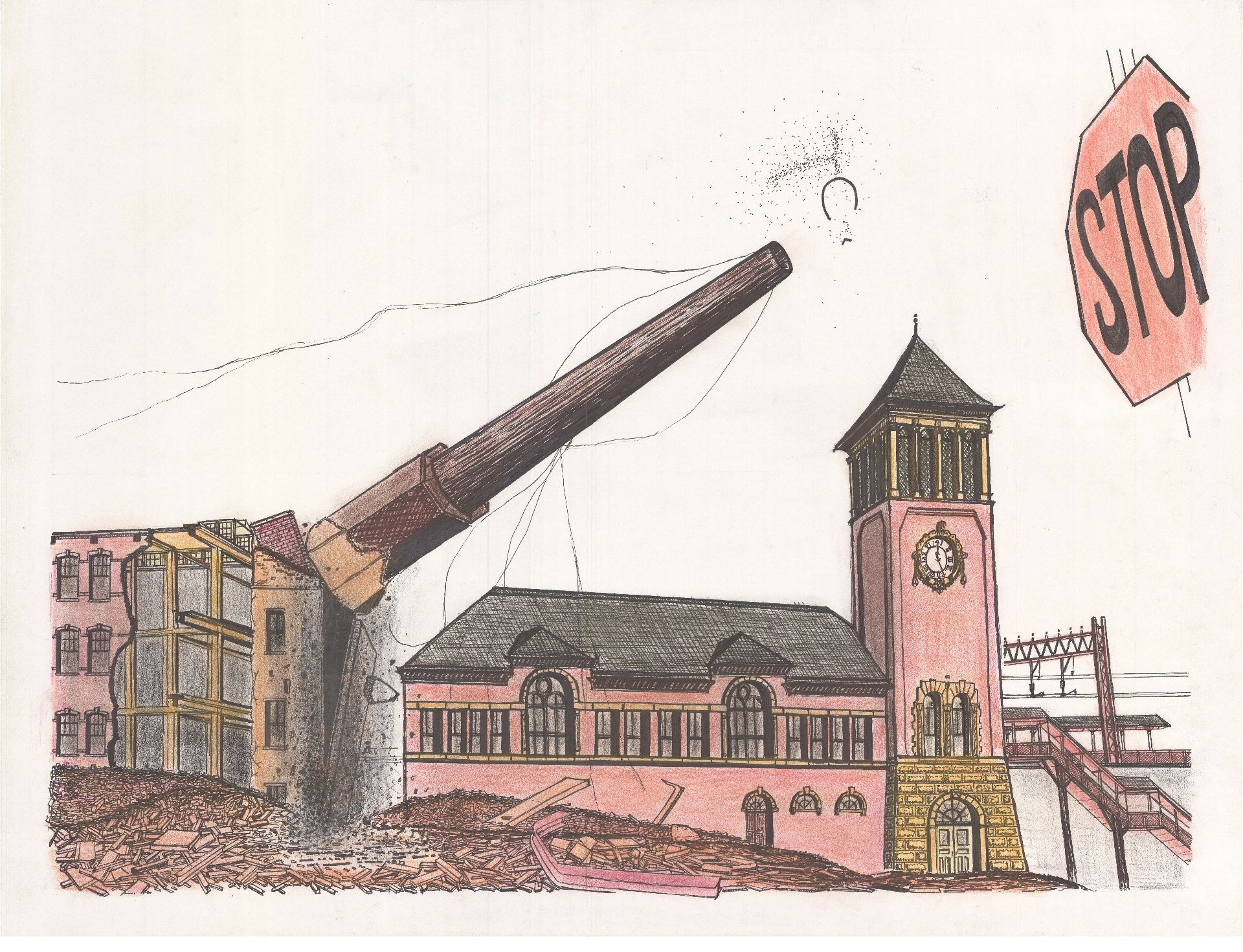 .
.

.
.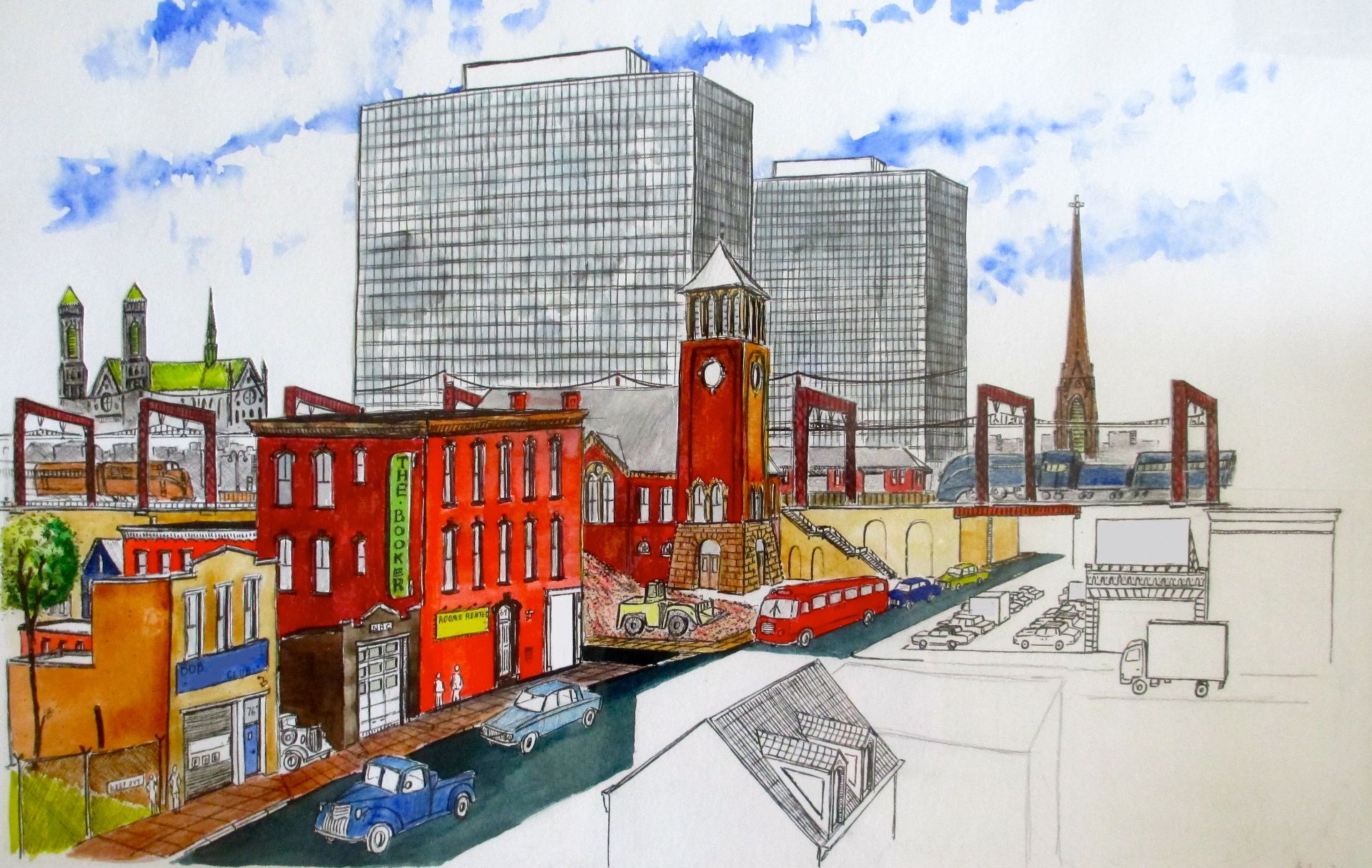 .
Now an Urban Garden
.
.
.
.
.
.