.
A map of campus
.
This ink and watercolor drawing shows every building, window, and architectural detail on campus. The number of windows on each façade are faithful to reality. There are at least 2,000 windows. The perspective was formed from Google Earth satellite and street view images. The image measures 26 by 40 inches and is framed in my dorm room. I wanted to create a souvenir of my four years at Columbia. Years from now, I will look at this image and remember.
The scan below is suitable for viewing but not for large-format printing. Please request access to the full-size scan at ~300dpi
.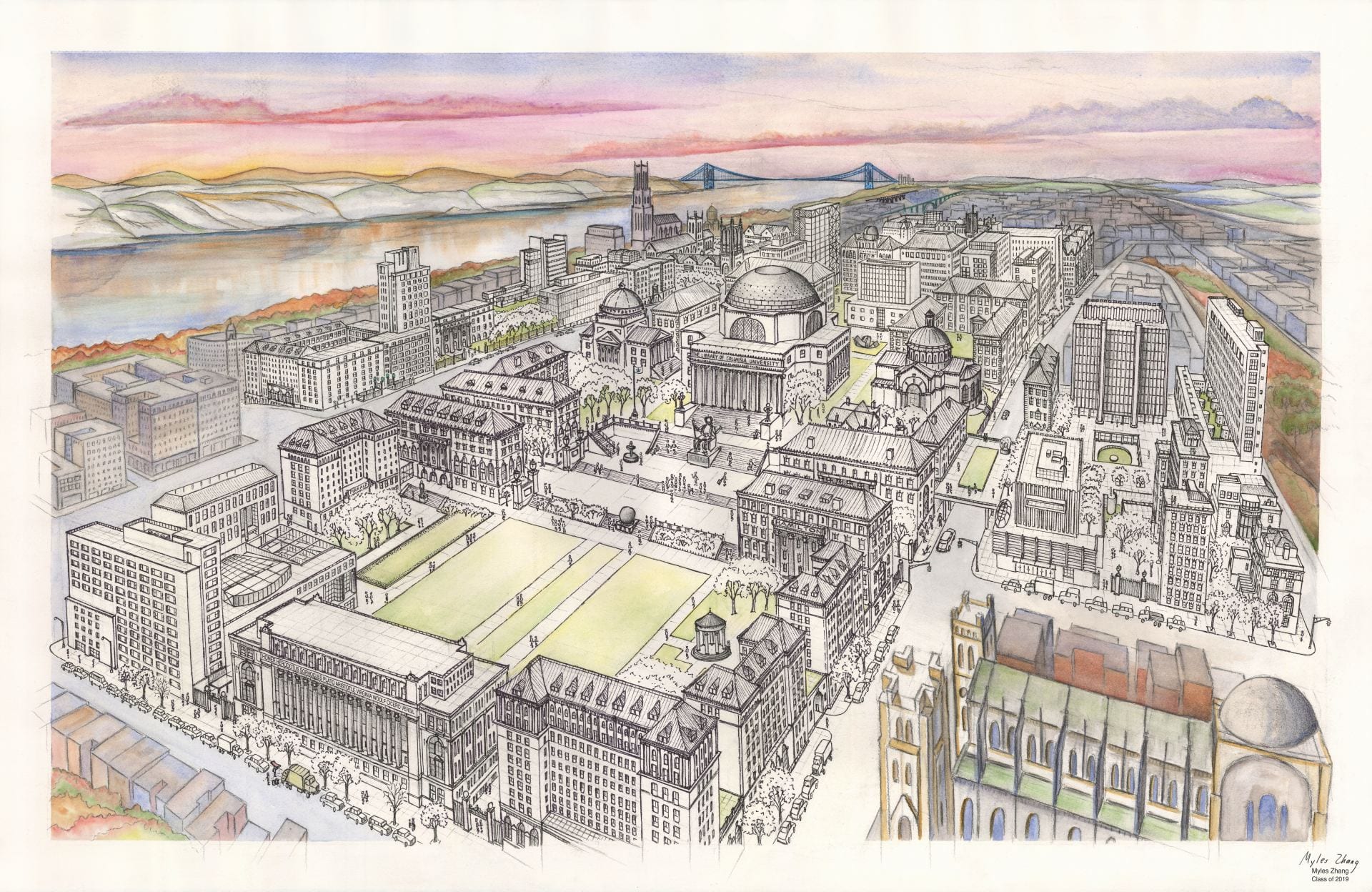 .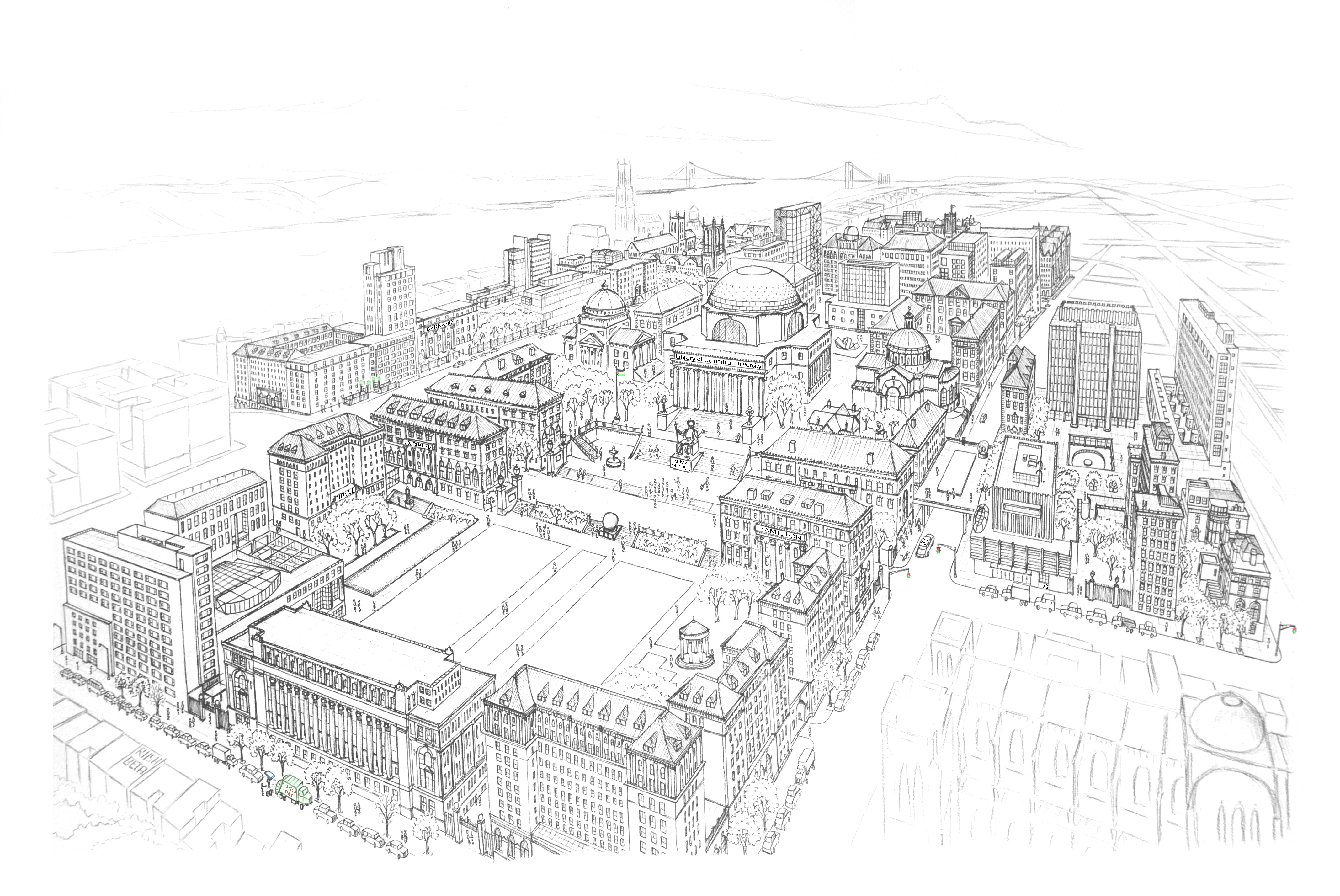 .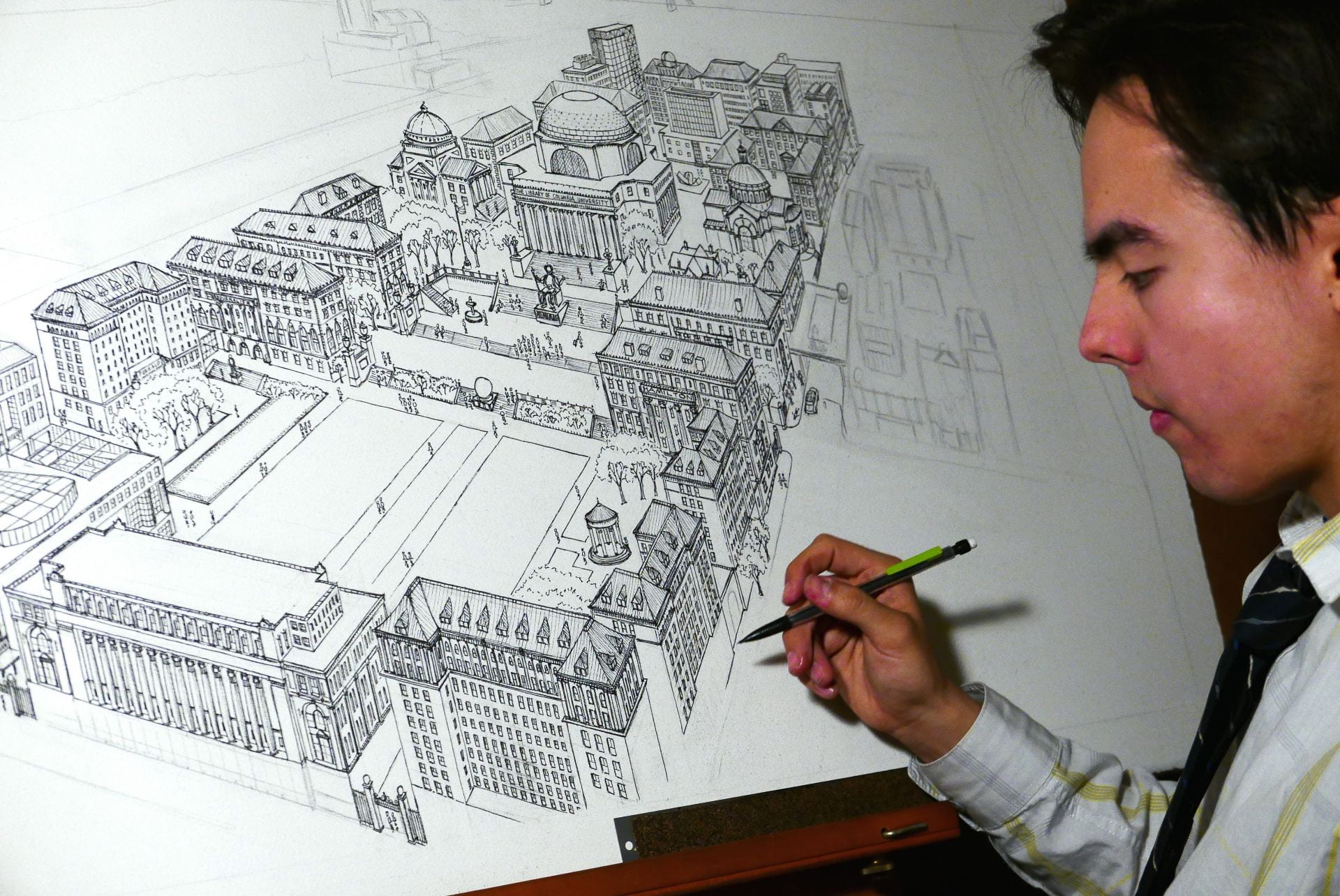 .
Ink sketches of campus
.
.
Columbia in a Box
.
Before my first year at Columbia University, I assembled this tiny model of the campus out of painted and folded paper. Each building was measured out on a flat sheet of paper, decorated, painted, cut out, and then folded. Each building is made with no more than one sheet of paper. This creation folds out of a vintage cigar-box. Dimensions: 5 inches wide, 9 inches long, and 3 inches deep.
.
Music: Columbia University Fight Song
.
.
Timelapses of Morningside
.
This project features six time-lapse sequences of Columbia University's campus. I mounted a camera above my desk as I drew and painted each watercolor.
.
Music: Columbia University Fight Song performed by Justin Zhao
.