.
.
Chinatown is both static and dynamic: Static in its resilience against gentrification, dynamic in its cultural interplay between past and present, immigrant and American.
Everywhere in Chinatown, past and present intermingle. Dusty and decrepit Jewish textile stores struggle onward; their elderly owners wait to close up shop and sell out for millions to developers. By Division Street rests a former synagogue with an AT&T outlet on one side and a Chinese-language job agency on the other. Bustling bakeries and bodegas abut reminders of past immigration. Lyricist Ira Gershwin's birthplace is still inhabited up the street, red paint flaking off its brick walls. Weathered brick tenements, serving successive waves of Germans, Italians, and Irish, still serve elderly Asians and urban "hipsters." Chinatown is still a living, breathing being in constant flux.
On select corners sprout feeble tendrils of gentrification: a pricey café, a garish painted crêperie, a chic souvenir shop advertising "I love Chinatown" tote bags. This neighborhood is devoid of its youth; little children and wizened elderly remain. The rest have left to work in the America beyond the dense city. Beneath the Manhattan Bridge a sign reads in Mandarin: "Chinese-American special carrier to return infants to China." The shabby A Train rumbles in the sky.
On the neighborhood's fringes is the touristed Tenement Museum. The museum's cycling documentary chronicles life on the Lower East Side. Black and white imagery flickers across the screen: Italians and Irish, Germans, and Jews, the immigrant experience, dreams of coming to America. It is all too convenient to reflect on the past and to conclude: That what was New York no longer is.  That its immigrant travails have now vanished. That overcrowding and grime is no more.
Much has changed. Much has not. The city awaits the next tide of tired, poor, and huddled masses.
.
.

.
This high-density tenement on Eldridge Street is home to a myriad of businesses including:
– Third Brother's Fuzhou Snack Bar
– Green Forest Internet Bar
– United Express and Lottery Tickets
– Universal Phone Cards
– Everything OK Job Agency
– International Job Agency
– Twinkling Star Job Agency
.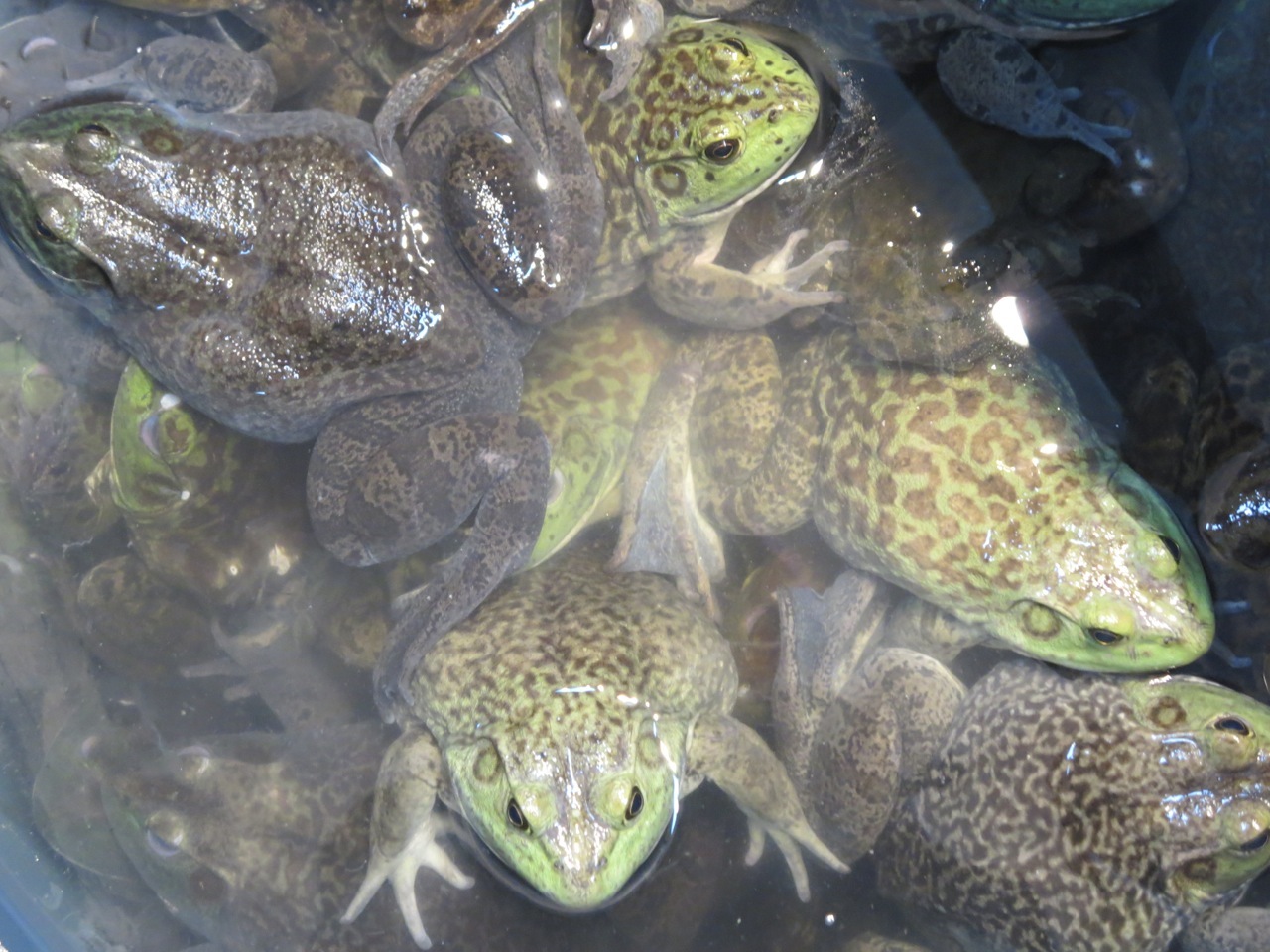 These frogs, marketed as seafood and known as "Field Chicken," are sold for $5.19 each.
.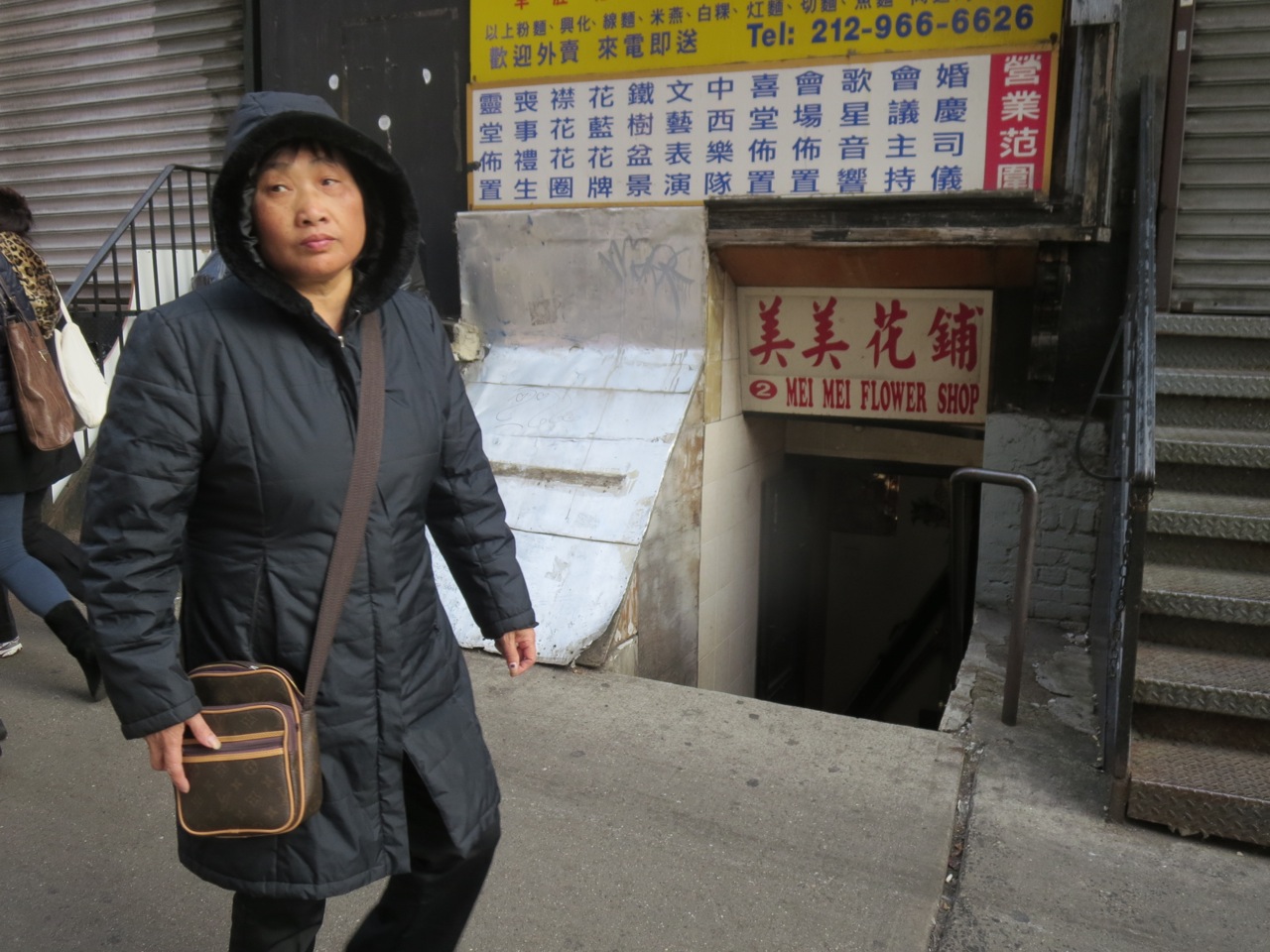 .
This all purpose establishment advertises the following services:
– Weddings
– Conferences
– Concerts
– Gatherings
– Ceremonies
– Western Chinese Music
– Performing Arts
– Potted Plants
– Floral Arrangements
– Funerary Flowers
– Funerals and Birthdays
.