The Hudson School in Hoboken, where I attended much of middle and high school had an active student theater scene. For various productions, classmates and staff asked me to design, execute, and paint the stage set to reflect different themes and environments. Each set is divided into two, 8 by 16 foot plywood panels. I begun by creating scaled drawings shown below. I then translated these drawings onto the full stage set wall, first with a chalk underdrawing and then above with acrylic paint. Sometimes, for lower budget or time-sensitive productions, the mere chalk sketch was sufficient.
.
.
.
.
Pirates of Penzance (2015)
.
Uncle Phillips Coat (2014)
.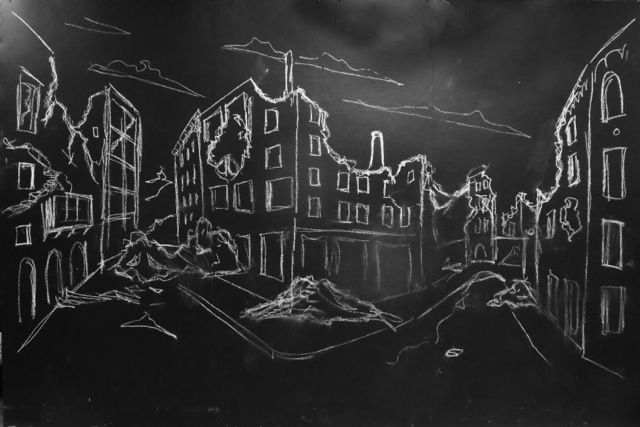 Paradise (2014)
.
Wizard of Oz (2013)
.
Death (2012)
.
Nightmare Before Christmas (2011)
.
Nightmare Before Christmas (2011)
.
Crazy for You (2010)